As Indigenous Women, we believe that we are stronger together. That is why FIMI coordinates actions with Indigenous organizations, networks and women leaders from all over the world (Asia, Africa, the Pacific, the Arctic and the Americas) to promote the fight for our individual and collective rights.

We act as a bridge that generates and mobilizes human and financial resources to promote the initiatives of Indigenous Women at the local, regional, national and international levels.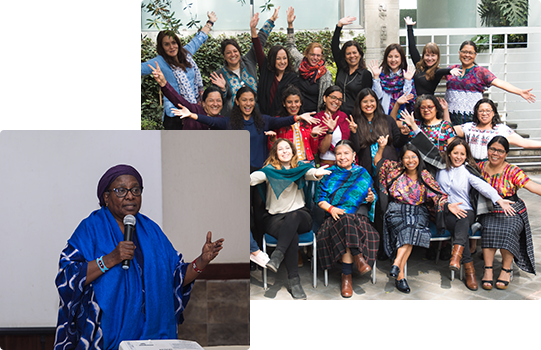 Vision
A world free from all forms of discrimination, where Indigenous Women are empowered and are realizing their individual and collective human rights, as well as their well-being.
Mission
To bring together Indigenous Women from around the world to promote the recognition and realization of their individual and collective rights and their well-being at all levels.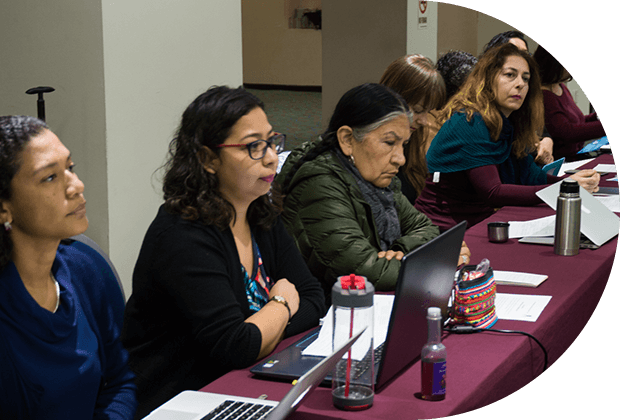 Rights framework
We conduct our work in the context of various international legal and policy frameworks, including:
the United Nations Declaration on the Rights of Indigenous Peoples, or UNDRIP.

the Indigenous and Tribal Peoples Convention, also known as the ILO Convention 169.

the Convention on the Elimination of All Forms of Discrimination Against Women, or CEDAW.

the Sustainable Development Goals, known as SDGs.
Guiding principles
The Indigenous Women who make up FIMI are guided by the following principles:
Self-determination

Respect for traditional knowledge

Free, prior and informed consent

Solidarity and alliance building

Complementarity and reciprocity

Participation and promotion of democracy

Respect for diversity

Empowerment

Respect for intergenerational exchange and wisdom

Collective actions of Indigenous Peoples, including women, youth and people with disabilities