This program promotes active political participation and advocacy at the regional and international levels. It promotes participation in key decision-making spaces, the fulfillment of international agreements, and the strengthening of national, regional and global networks of Indigenous Women. 
Strategies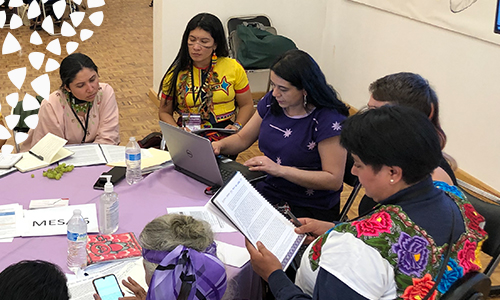 To develop a clear, coordinated advocacy agenda following the international legal frameworks. This implies planning preparatory processes for the events and subsequent follow-up processes.

To monitor the international agreements regarding the rights of Indigenous Women across the world.
To coordinate, expand and strengthen the advocacy and influence of Indigenous Women within international and regional policy arenas.

To develop evidence-based knowledge materials that can contribute to the monitoring of international legal frameworks, inform the key political actors, support the advocacy of Indigenous Women, and communicate the acquired experience to make it stronger.