With the aim of promoting the participation and international influence of Indigenous Women, this is a comprehensive program to strengthen individual and collective leadership capacities. It seeks to promote the full exercise of the individual and collective human rights of Indigenous Women and their respective peoples.
Strategies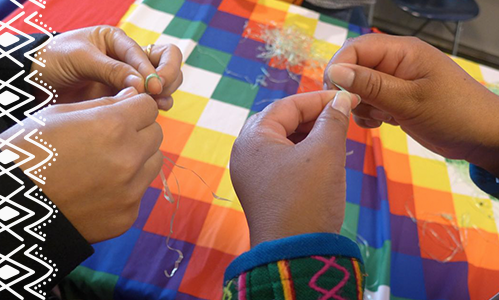 To expand the reach of the Global Leadership School (e.g. recruiting more applicants, having greater diversity among participants, including young women).
To develop and implement additional training and capacity-building activities to reinforce leadership through formal and informal education, in accordance with nature and FIMI's mission and vision.
To develop the skills and experiences of Indigenous Women through a capacity-building program.
To strengthen the quality and sustainability of the Global Leadership School (GLS)
ACCESS THE
Platform
GLOBAL LEADERSHIP SCHOOL